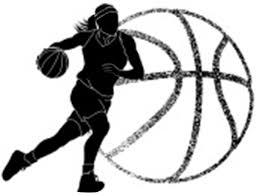 GBB Summer Workout Letter
Justin Siemsen
Friday, May 04 2018
"I BELIEVE …… WE BELIEVE….."
SCW LADY BLACKHAWK BASKETBALL
TO: 7-12 Girls Basketball Players & Parents
From: Coach McCain, Coach Moody, Coach Swenson, & Coach Henriksen RE: Summer BB Schedule
Date: 4-9-18
Listed below is a schedule we put together for this summer. We are very excited for the future of the Lady Blackhawks!!!! We return some experienced players and look forward to working with and continuing to develop our overall basketball skills. We will need to continue to put in the extra work this off-season if we want to continue having success and persue the top of the region rankings. We strongly emphasize that you be at open gym on Tuesday Nights from 6:30-8:00 pm. We know that there will be times that you have a family activity planned or other activities and won't be able to make it, but we ask that you communicate with us so we know. As in the past, the gym in Woonsocket and Sanborn Central are open during the day to come in and do workouts. All you need to do is check in at the office to let them know that you are here.
OPEN GYM SCHEDULE FOR TUESDAY MORNINGS 7:30-9:00 AM
May 29 @ Woonsocket June 5 @ Sanborn Central
June 12 @ Woonsocket June 19 @ Sanborn Central
June 26 @ Woonsocket July 10 @ Sanborn Central
July 24 @ Woonsocket July 31 @ Sanborn Central
NO open gym on July 17 because of team camp at DSU.
SUMMER TEAM CAMP SCHEDULE
June 6/7 Varsity Cornbelt Team Camp in Mitchell (girls that were on varsity last year)
June 14 Parkston Jamboree Team Camp (JV & V)
June 20/21 JV Cornbelt Team Camp in Mitchell (9th & 10th)
July 17 Dakota State Team Camp in Madison (JV & V)
The cost of the Cornbelt Camps will be $10 a player and the cost of the Parkston and Dakota State Team Camp will be $5. Also, if you go to both the Varsity and JV Cornbelt Camp you only have to pay once. We will try to coordinate driving on the days of camps to get rides to camps.
_____________________________________________________________________________________
We encourage middle school and high school to attend open gyms on Tuesday nights. We will do our best to communicate with everyone throughout the summer if changes are needed. We understand that some dates may be conflicting with family activities, etc. Hopefully, we see you all at open gyms this summer as well as working on your game by yourself whenever possible.
If you have any questions or concerns, please contact one of us.
Coach Tim McCain - 770-0912 or tim.mccain@k12.sd.us
Coach Robin Moody – 770-5666 or robin.moody@k12.sd.us Coach Sara Swenson – 350-7123