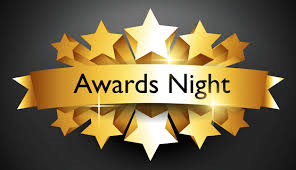 Awards Night - May 9th!
Justin Siemsen
Friday, May 04 2018
Join us at a special night acknowledging the academic and extracurricular success of the Rebel Blackhawks! We will also be honoring our retirees and their many years of dedication to our district! Candi Danek, Rich Danek, Joyce Everhart, Sheryl Ischen, and Deb Ogle have devoted numerous hours, years, and sweat in making Sanborn Central the best!
Awards Night Potluck
May 9th - at 6:00pm
Sanborn Central Gym
We encourage all parents and students to attend.
Due to the added recognitions we would like to see former students, athletes, friends, and patrons also.

Please help us spread the word!!!!! Invite your friends and family!
6th Salad, 7th Hot Dish, 8th Dessert, 9th Salad, 10th Hot Dish, 11th Hot Dish, 12th Dessert. Families with multiple students – bring the item listed for your oldest. Staff and Public may bring any item.
The award distribution and program will begin as soon as the last person has gone through the line.
Plates, silverware, napkins, and drinks will be provided.